Common Myths About Indoor Air Quality – Are You Guilty of Believing Any of These?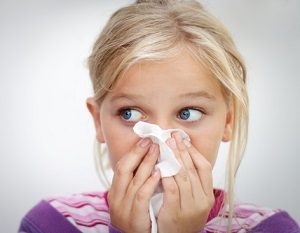 Being a homeowner comes with a great deal of responsibility, including making the space as clean and safe as possible. This includes taking care of the most vital aspects of your home – the water you consume and the air that you breathe. Yet not enough people realize the truth about indoor air quality in Richmond, KY.
Does This Sound Like You?
Some of the common misconceptions about indoor air quality in Richmond, KY are:
"Outdoor air is polluted, we don't have to worry about indoor air." – On average, people spend up to 90% of their time indoors. The alarming news is that your indoor air is likely to be anywhere from 2-100 times as contaminated as the air outside. Obviously, this is one erroneous "fact" that can be debunked. Unfortunately, it also means that you need to get serious about implementing a system to help purify the air that you breathe.
"Trying to filter indoor air is just another expense." – While there is an initial investment into the type of purification that you choose, any follow up costs are minimal. Plus, the benefit of having cleaner and healthier air, that you get in return, makes it all worthwhile. More than likely, you have a water filtration system in place, or buy bottled water for drinking. This is an additional expense, but one that is well worth it because it is all about being healthier.
"I don't see anything, that must mean my air is not contaminated." – When was the last time you saw the flu virus you caught? Pet dander, dust mites and bacteria are all examples of the contaminants in your air. What you can't see, can hurt you. HEPA filters, for example, capture pollutants that are 0.3 micrometers and smaller – nothing that can be seen with the naked eye.
Tips for Improving Indoor Air Quality in Richmond, Kentucky
There are a number of reasons why indoor air is not the best quality. Paint, cleaning agents, pets and smoke are examples of contributing factors polluting the air. If your ducts are in need of repair, it is likely that you are letting in outdoor pollutants that add to the problem. Plus, now that homes are more energy efficient than ever, it means any pollutants that are in the home are sealed in tightly. The good news is that you have already found the Richmond air conditioning company you can trust to take care of this service for you – Madison HVAC/R Inc. So get in touch with us today in order to start taking important steps to obtain cleaner air for you and your family.
Friendly Air Conditioning & Heating Professionals In KY