Air Filtration Systems for Your Richmond Home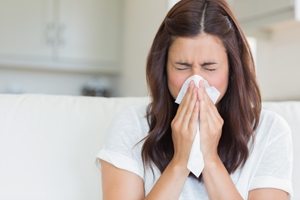 Opting for a home air filtration system is a wise choice to make. You have a system in place to purify the water you and your family use, so why not do the same for the air that you breathe? In order to learn more and get the finest in installation service for air filtration in Richmond, let Madison HVAC/R Inc. provide that for you.
What most homeowners are unaware of is just how poor their own air quality may be. We think of polluted air being outside and our homes being a safe haven free from contaminated air. Unfortunately, quite the contrary is true.
In fact, the air inside your home could be as much as 100 times more tainted. You don't have to settle for inferior air quality when our Richmond air conditioning company can help with an air purification system that changes everything. Don't keep putting your health and the well-being of your family at risk, make the transition to home filled with clean breathing air.
The Best Service for Air Filtration Systems From Our Skilled Technicians
What many people want to know is what exactly makes the air in your home so in need of a filtration system. Here are some points to ponder, when it comes to the air that you and your family is exposed to, inside your own home.
Homes are more energy efficient than ever, and that is a good thing. Except it means everything is well sealed off and that means contaminants that get inside your home remain trapped there. The only way to rid your breathing air of this is with a purification system.
Older duct work is more likely to let in exterior pollutants. Leaks and other repair needs literally send contaminated exterior air into your house through the forced air HVAC heating and cooling. Yet even brand new homes tend to have dirt, dust and dander trapped in the new duct system already. All of that finds its way into your breathing air.
This is especially important to implement in households where anyone resides who may have asthma, allergies or other breathing-related health concerns. Make it easier to breathe, and less likely to trigger an attack, by improving upon the air quality.
Meet with our Richmond indoor air quality specialists today to discuss your options for whole-house air filtration and purification systems.
Local Quality Service for Air Filtration in Richmond, KY
Take the smart steps, in the right direction, and call on Madison HVAC/R Inc. today to set up your appointment. We want to be able to help homeowners get the service that they need, especially when it can enhance your daily life. Let us ensure that you can have access to the cleaner air that you and your loved ones deserve.
Friendly Air Conditioning & Heating Professionals In KY
Latest Articles
The Benefit of Ravenna Air Filtration Systems

According to experts, indoor air could be more polluted compared to the air outside the house. This is a surprising fact and is contrary to common belief that outdoor air contains more pollutants fro […]

Whole Home Humidifiers and The Benefits They Offer

Dry indoor air can be a problem for many homeowners in Lexington and other areas of Kentucky. Not only does it make the environment more uncomfortable, it can have adverse health effects for a lot of […]
If you are looking for air filtration systems in Richmond or the surrounding areas of Kentucky, please call 859-248-1280 or complete our online request form.