Richmond Air Conditioning Installation Pros in Kentucky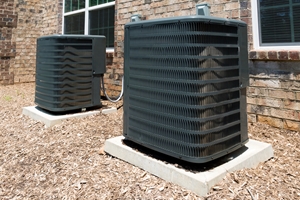 In order to ensure that your cooling system continues to work for years to come, it starts with getting the best in quality air conditioning installation. Homeowners who do their research know that the company to call on is Madison HVAC/R Inc. Our impeccable reputation is built upon the expert level of service work that we provide for each and every one of our customers.
Contrary to popular misconception, there is no single correct way to install a cooling system. Because of this, that leaves room for error. The problem is, those seemingly minor mistakes can have a big impact on the functionality of your air conditioner.
However, you may never even find out what the root of the problem is, you will just have countless repair needs and a cooling system that is not energy efficient. Don't take a gamble with the level of quality invested into any aspect of your cooling system, starting with the initial installation. Let our crew of reliable experts handle the job for you.
The Best Air Conditioning Installation in Richmond From Our Skilled Technicians
What homeowners often wonder is how they can deem if one air conditioner service provider is better than another. You want to be able to avoid having inferior workmanship when it comes to the installation, or any other aspect of service. Some defining traits of our company, and reasons we are more qualified to complete the job for you, include:
We are dedicated to service excellence. We are thorough and pay close attention to detail, which helps us always deliver the very best in results.
Every job is our most important one, while we are currently working on it. This attitude and professional mindset enables us to consistently deliver exceptional results, on each project that we execute.
We double and triple check the work we do. It is easier to catch and correct a mistake at that moment then have to deal with the long term consequences that follow.
Set yourself up for success, by only working with an established Richmond air conditioning company with a proven track record for quality results and customer satisfaction. Call our team today to take care of your need for air conditioning installation in Richmond, KY or nearby.
Local Quality Service for Your Air Conditioning Installation Needs
Let the Madison HVAC/R Inc. professionals address all of your service needs, including your installation work. This is the wise way to make sure that you have a system that delivers on maximum longevity and exceptional performance.
There is no reason not to get exceptional workmanship done. We look forward to working with you and demonstrating how we have earned the reputation that we have.
Friendly Air Conditioning & Heating Professionals In KY
Latest Articles
High Bridge Air Conditioning Experts: The Right Contractor For You

Among the most crucial equipment in our homes are those responsible for cooling and heating—air conditioning units, heat pumps, furnaces, and refrigerators. Since these are made durable and lasting f […]

Richmond Office Air Conditioning

If you install the right kind of air conditioning in an office, you will discover that under more pleasant working conditions staff productivity goes up. Therefore, contacting your Richmond air condi […]
If you are looking for a professional that offers expert air conditioning installation in Richmond or the surrounding areas of Kentucky, please call 859-248-1280 or complete our online request form.