About Our Richmond Air Conditioning, Heating & Indoor Air Services Company - Madison HVAC/R Inc.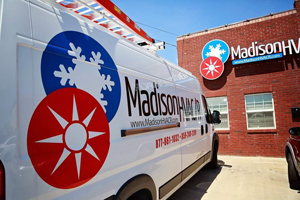 At Madison HVAC/R Inc., we are committed to providing the best possible results for each of our customers. We take great pride in the work that we do as a local Richmond air conditioning company and in our ability to leave behind nothing short of topnotch workmanship. If you are in need of installation, maintenance, repairs or replacement of a residential or commercial HVAC system, our team can take care of you.
We offer estimates on change-outs and are available for emergency service, 24 hours a day and 7 days a week. We also have the capability to work with just about any type of system and all makes and models. Aside from the obvious HVAC work we do, our Richmond air conditioning company also offers important services like indoor air quality and commercial refrigeration.
About Derek - Owner and Lead HVAC/R Technician
Company owner and founder, Derek, is also our trustworthy lead technician. He launched the business in 2011, after graduating from EKU in Richmond, KY. Now, together with his crew of skilled technicians, we look forward to working with you and providing you with exceptional results.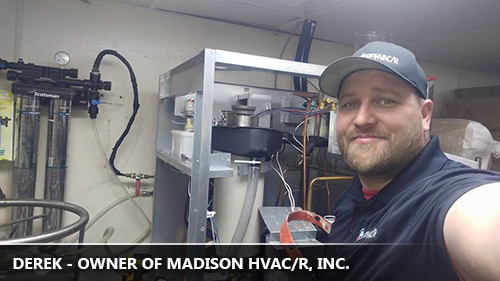 Services Our Richmond Heating & Air Conditioning Company Offers:
Geothermal
Many other services...
*We have many coupons/specials on the web. In regards to any giving a 10% discount for something, the max discount is not to exceed $500.00. Any offer, discount, coupon, etc...cannot be combined with another. Any discount must be mentioned at time of setting appointment.
Friendly Air Conditioning & Heating Professionals In KY