Quality Commercial Heating Services in Richmond, KY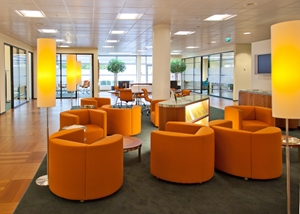 Madison HVAC/R Inc. is the name that you can count on when you find yourself in need of commercial heating services in Richmond, KY or the surrounding areas. We will provide you with the best workmanship and final results possible. We offer a variety of important services intended to keep your heat up and running, business as usual.
You can call on us for important service work such as installation, maintenance and repairs, for all types of commercial heating systems. Quality service work is the key to maximizing the longevity and enhancing the performance of your heating system. Not to mention, this is instrumental in making sure that you are able to keep your energy bills as low as possible.
Give us a call today to find out for yourself how we have earned the impeccable reputation that we have as a local Richmond heating contractor . There is no reason to try to choose between quality work or affordable work. By making the wise choice to partner with our company, you can get the best of both worlds.
The Best Service for Commercial Heating in Richmond, KY
What makes one Richmond heating services provider better or more qualified than another? There are a number of reasons that we have become the local leading service provider for commercial heating in Richmond, KY as well as for all the services that we offer. Some of what makes us number one in the local HVAC industry:
We are a reputable and established heating services company. You cannot last too long in business if you are not taking good care of your customers.
The satisfaction of our customers is our number one priority. We will go above and beyond to make sure the job is completed to your liking and specifications.
It is obvious that we take this line of work seriously, and that shows in the results we leave for each of our clients. Don't take chances and settle for interior workmanship when you can simply call on us.
The bottom line is that we strive to not just meet your commercial HVAC service expectations, our goal is to exceed them. Don't settle for inferior service or shoddy workmanship. Let our pros tackle your commercial heating repair, maintenance and installation service needs with exceptional results at a reasonable price.
Local Quality Service for Your Commercial Heating Needs
Madison HVAC/R Inc. is also available for emergency service, 24 hours a day and 7 days a week. We understand that you cannot plan when your emergency heating problems are going to happen. So we make it a point to offer our services to you, no matter what time of day or night, when you need it the most, so your business can keep running.
Friendly Air Conditioning & Heating Professionals In KY
Latest Articles
Keeping Toasty in Richmond

If you rely on a gas furnace to keep your Richmond home warm during the cold winter nights then you know the need to have them maintained periodically and repaired immediately. And you should also kn […]

Richmond Electric Heating

If you want to improve your Richmond home then you would like to maximize the comfort of it by installing an electric heater. What is an electric heater? What does Richmond electric heating mean? It […]