Professional Richmond Heating Repairs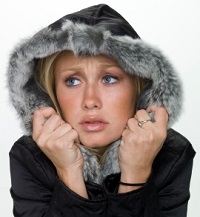 Need a professional Richmond heating repair contractor? No one wants to be left in a cold, uncomfortable indoor environment. But it's worse when we try to come indoors to get warm and find the heater broken down. If you find yourself in this situation, call the Richmond Heating Contractors at Madison HVAC/R, Inc. We'll be ready to take your call.
Our technicians are licensed and insured technicians who specialize in heating, ventilation, air conditioning, and commercial refrigeration. We service residential and commercial clients in Richmond and surrounding communities.
Our heating specialists also install new heaters, perform maintenance, and provide tune-ups. Keeping up with the machinery ensures it will perform well for you throughout each season. Whether you have a commercial or residential HVAC system, our highly skilled technicians can keep it well maintained.
Don't suffer in the cold this winter! Call us!
24/7 Heating Repairs
Gas Furnace Repairs
Geothermal Heater Repairs
Heat Pump Service
Central Heat & Air Repairs
Furnace Repairs
Ductless Mini Split Repairs
Mobile Home HVAC Repairs
Installations
Maintenance & Tune-Up
Commercial & Residential
Indoor Air Filtration & Humidifiers
Commercial Refrigeration
Residential Heating Repair Services
If you've noticed that your furnace or heat pump isn't producing enough heat or you aren't getting any heat at all, give us a call. We will troubleshoot your heating system, find the cause of the problem, and get it fixed for you.
Heating systems are complicated, though they may seem simple. Some problems are more common than others. With proper maintenance, your furnace should stay reliable. Here are some common things you can keep an eye on.
- Dirty and clogged filters are one of the biggest problems that lead to heating repairs. Your HVAC system needs proper airflow in order to function correctly. Keep the air filters changed monthly and make sure you don't use the cheapest filters.
- The thermostat is the brain of the whole operation. If the thermostat malfunctions, your entire system will not work the way it should. A seasonal tune-up involves testing the thermostat as well as a number of other important operations. Be sure to schedule yours.
- Heating repairs and maintenance work along the way is a vital part of keeping your system in good shape. It will run more efficiently and problems will be spotted before they cause breakdowns. Take care of your equipment and it will take care of you.
Commercial Heating Repair Services
Your business depends on the heating system when it's cold out. Keeping the customers and employees comfortable is a priority. This is why it's so important that the installation, repairs, and maintenance are handled by experienced Richmond Heating Contractors.
You can count on the expertise of our commercial heating repair technicians at Madison HVAC/R. We are highly skilled and available 24/7 for heating repairs.
Why Choose Us For Richmond Heating Repairs?
Madison HVAC/R Inc is dedicated to first rate service. We take our work seriously and strive to provide customers with the excellence they deserve. We feel that you shouldn't have to settle for anything less than the best, especially inferior workmanship or service you can't trust to be honest. We hope you'll give us the opportunity to meet all your heating service needs.
Friendly Air Conditioning & Heating Professionals In KY
Latest Articles
Keeping Toasty in Richmond

If you rely on a gas furnace to keep your Richmond home warm during the cold winter nights then you know the need to have them maintained periodically and repaired immediately. And you should also kn […]

Richmond Electric Heating

If you want to improve your Richmond home then you would like to maximize the comfort of it by installing an electric heater. What is an electric heater? What does Richmond electric heating mean? It […]