Humidifiers for Your Richmond Home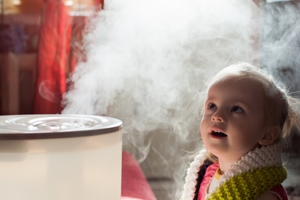 While humidifiers in Richmond, KY and the surrounding areas are often thought of as necessary during winter months, few people realize the value they offer all year long. While the conditions inside your home may make a humidifier more crucial to have while the heating system is in use, you will find benefits any day of the year. Of course to get the best possible quality products, installation and related services, you need to call on Madison HVAC/R Inc.
Our job as a local Richmond air conditioning company is to provide our customers with the quality service work that they want, need and deserve. However, our goal is to help ensure that you get the information required, so you even know what services you can benefit from. Each household is unique and we want to be a part of making sure that you get the personalized services your family needs.
Too many homeowners think adding products like a humidifier is frivolous. Yet anyone who has experienced the results firsthand can attest to the fact that implementing a system that adds moisture to your air is a valued necessity. Let us help you better comprehend how this works and how it will benefit you.
The Best Service for Humidifiers From Our Skilled Technicians
What are some of the reasons that you and your family could use a humidifier in your home, all year round?
This can help lower the risk of spreading viruses, bacteria and other airborne infections. These all have a more difficult time traveling through moist air. Arid interior conditions are the ideal place for germs and bacteria to travel.
Moist air is easier on your sinuses. This can be worse in the winter when the heating system makes the air inside your home so dry. However, even during allergy seasons, keeping your mucus membranes lubricated feels better and decreases the chance of contracting viruses and bacteria.
Moist air helps with faster healing times, too. So if you do manage to contract an illness, a humidifier can help you on to a speedy recovery. Plus, it lowers the chances of a simple cold from developing into something much more severe.
Get in touch with us today to find out more about all the benefits that you can expect from whole house humidifiers and our other services for improving indoor air quality in Richmond and the nearby areas.
Local Quality Service for Your Humidifier Needs
To find out more, or to fast track to installation or service, get in touch with our pros at Madison HVAC/R Inc. today. Let us help you gain an understanding of whether or not a humidifier would be right for your home. You are going to love the improvement you notice, once you begin using your humidifier on a regular basis.
Friendly Air Conditioning & Heating Professionals In KY