Professional Richmond Commercial Air Conditioning Services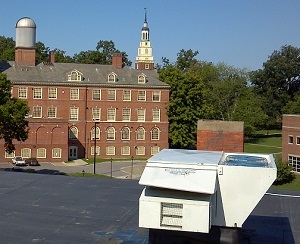 The key to quality commercial air conditioning services is finding the right company to work with. This is why so many locals depend on Madison HVAC/R Inc. to get the job done when they need repairs, maintenance or installation service for their commercial air conditioning in Richmond. We provide the same level of quality service work for our commercial clients as we do our residential ones.
From air conditioning installation and inspections to repairs and replacement, there are so many tasks that you can count on us to take care of for you. Our number one priority is taking essential steps to try to ensure that you get maximum longevity and peak performance from your cooling system. The bottom line is that you cannot trust just any Richmond air conditioning company to address your service needs, especially in the prompt and professional manner that we can.
We look forward to working with you and making sure that you get the results that you want, need and deserve, all for a price that you can afford. Don't take a gamble when it comes to the quality of service you receive for your commercial system. This includes making sure that your cooling system expert is up to date with current codes and guidelines that your business must adhere to.
The Best Service for Commercial Air Conditioning in Richmond From Our Skilled Technicians
What prospective clients often want to know is what exactly we can do for them. Some of what we offer, in the way of commercial air conditioning services in Richmond and the nearby areas of Kentucky, include but are not limited to:
Feedback is one of our most valuable services. We can review the options that you have for your commercial air conditioning and then help you make the right choice. Getting advice from an industry expert can ensure that you make a decision you can live with, for years to come.
The installation work is one of the most important projects out there. Most people make the mistake of assuming that all install jobs are carried out in the same manner. Unfortunately, this is not true and your installation work can be botched. This will result in ongoing repair needs and higher utility bills.
Keeping your system up and running with maintenance and tune-up work is also vital. This will help prevent the likelihood of surprise emergency repairs and help your system run more efficiently.
Local Quality Service for Your Commercial Air Conditioning Needs
Madison HVAC/R Inc. is the only name you need to know for skilled commercial air conditioning service work. We take great pride in all the work we do and that shows in the results that we are able to deliver. Don't procrastinate when it comes to the cooling system for your commercial building.
Friendly Air Conditioning & Heating Professionals In KY
If you need service for commercial air conditioning in Richmond or the surrounding areas of Kentucky, please call 859-248-1280 or complete our online request form.