Richmond HEPA Filters & Air Filters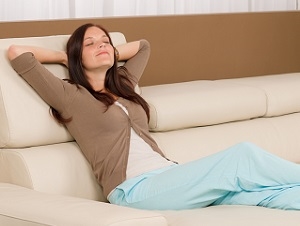 While the use of HEPA filters in Richmond has always been popular with allergy sufferers, it has become much more commonplace for use in any household, or even commercial settings. Familiarizing yourself with this system, as well as the benefits that you can expect, is all about finding the right company to work with for your service needs. This is why so many homeowners turn to Madison HVAC/R Inc. for this, as well as other useful devices for your indoor air quality.
Our dedication to superior customer care is a contributing factor in how we became the local leading service provider for heating, cooling and indoor air quality. Our goal and our job as a local Richmond air conditioning company is to help our customers improve their daily life, which also includes having better health. So whether you have allergies or not, you owe it to yourself to find out more about how you can benefit from these filters.
HEPA stands for High Efficiency Particulate AIR filters. Their primary function is to help rid the air of allergens and other airborne contaminants from inside your home. Once you begin to truly understand the value of these filters, you will feel compelled to introduce them into your own home.
The Best HEPA Filters From Our Skilled Richmond HVAC Technicians
If you do not already have a HEPA filter system in your home, here are some things that you should know:
HEPA filters are able to capture over 99% of the particles that pass through it. Some of what they help capture includes dust mites, pet dander, pollen, mold spores and even cigarette smoke.
Particles larger than 0.3 microns must be captured using another method of indoor air quality control. It also is intended for collecting floating contaminants. Those which settle on flooring, bedding or other surfaces must be captured or cleaned in some other manner.
This is an ideal system for anyone who struggles with asthma, allergies or other respiratory-related health conditions. This is also instrumental in helping to avoid having any of these health problems develop in the first place.
Let our Richmond indoor air quality experts meet with you to discuss all the other benefits proper air filtration provides, and help you get just the right size air purification system for your home.
Local Quality Service & HEPA Filters in Richmond, KY
Even if you are still unsure of whether or not this would be right for you, you owe it to yourself to find out more. Let us meet with you and review all of the advantages these filters offer. At Madison HVAC/R Inc., we want to be a part of helping you and your family get the cleanest air possible.
Friendly Air Conditioning & Heating Professionals In KY