Commercial Refrigeration in Richmond, KY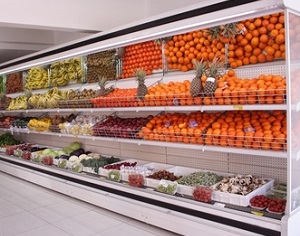 At Madison HVAC/R Inc. one of our specialties just happens to be commercial refrigeration in Richmond, KY and the surrounding areas. We work with local businesses to set up, install and service their refrigeration equipment. If your business relies on having a refrigeration system in place, our team can provide that for you.
This is an essential aspect of many types of businesses but you have to feel confident that the quality of work is up to par. The experts at our Richmond air conditioning company have the training, experience and skills to work with a wide variety of makes and models of commercial refrigeration equipment in Kentucky. We will find out more about your specific needs for your business and then establish a system that will meet those needs.
This includes meeting the guidelines and codes set in place by the industry requirements for the type of business that you have. Don't settle for less than the best, when it comes to getting the service that you want, need and deserve. We look forward to working with you and providing you with the service you need to get and keep your business up and running.
The Best Service for Commercial Refrigeration in Richmond From Our Skilled Technicians
There are a lot of types of businesses that require installation and ongoing maintenance for commercial refrigeration systems in the Richmond area. Some of the types of commercial clients we work with for this include, but are not limited to:
Grocery Stores
Restaurants
Retail Stores
Bars
Cafes
Pubs
Convenience Stores
Clubs
Of course, our services are not limited to just establishment and installation of commercial refrigeration in Richmond, KY. We also take care of maintenance, tune-up work, refrigerant leaks and other types of refrigeration repairs. We can even replace your old refrigeration system or test and diagnose existing problems, to see if it would be cost-effective to salvage what you already have in place.
We offer emergency service, 24 hours a day and 7 days a week. Because if something goes wrong with your refrigeration system, you need to get it back up and running immediately. We will test and assess the system to detect and quickly repair whatever problems exist.
Local Quality Service for Your Commercial Refrigeration Needs
When you are in need of commercial refrigeration services, the name that you can count on for quality work is Madison HVAC/R Inc. We take this line of work seriously and look forward to helping you get your commercial business up and running. Having your refrigerant system in fully operational order is vital for the continuation and success of your business, so let our pros handle the job for you.
Friendly Air Conditioning & Heating Professionals In KY
If you are looking for service for commercial refrigeration in Richmond or the surrounding areas of Kentucky, please call 859-248-1280 or complete our online request form.