Professional Gas Heat Repairs in Richmond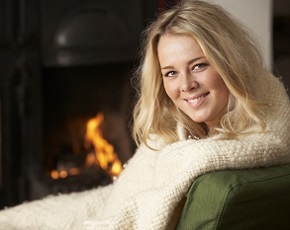 Having a gas heating system is great, having the need for gas heat repairs is not. You depend on your heating system to get you through the winter months and keep your home warm, safe and dry. In fact, this system is vital for the health and well-being of your loved ones. So why take chances by procrastinating the need for proper heating repairs or opting for a less-than-professional company? Savvy homeowners know to entrust Madison HVAC/R Inc. for all of their service needs, including specialized gas heat repairs in Richmond. We are committed to service excellence and exceptional final results.
We understand how much you rely on your gas heating system to take care of your home and family. We want to be the team you trust to keep it fully operational. If you know or even suspect that you may be in need of gas heating repairs give us a call immediately, and let us rectify the situation for you – in a prompt and professional manner.
The Best Gas Heat Repairs From Our Skilled Technicians
We genuinely care about our customers and, because of that, we like to help educate them. For instance, here are just a few ways in which you can help keep your heating system operational so that you can avoid having repair needs in the first place:
Change your air filters. We cannot stress this enough and it is important for all heating systems. Ideally, your filters should be changed every month. At the very least, clean them one month and replace the next. Dirty filters become clogged, restricting the airflow required for your heating system to operate in the first place.
Make sure that there are no drafts present near the pilot light. This can cause the light to be extinguished and leave you without operational heat.
Make it a point to only work with a reputable Richmond heating contractor for your installation. This means that you will get the right sized unit and that the work carried out to install it will be handled correctly.
Call on our Richmond heating service experts today in order to get the skilled service that you need. We specialize in repairing, maintaining and installing gas furnaces and other central heating units for both residential and commercial properties.
Local Quality Gas Heat Repairs in Richmond, KY
There is no reason to compromise quality, when it comes to getting the gas heat repairs in the Richmond area that you need. Too many people think they have to choose between quality labor or affordable pricing.
The great news is that, by partnering with Madison HVAC/R Inc., you can get the best of both worlds. The important thing is to not procrastinate when it comes to getting this essential service work.
Friendly Air Conditioning & Heating Professionals In KY
Latest Articles
Top 5 Reasons To Go With Richmond Gas Heating

There are several ways to heat your home during the wintertime, but few of them are as practical as gas heat. Why should you opt for Richmond Gas Heating? Let us count the reasons:  Economics.  Gas […]

Whole Home Humidifiers and The Benefits They Offer

Dry indoor air can be a problem for many homeowners in Lexington and other areas of Kentucky. Not only does it make the environment more uncomfortable, it can have adverse health effects for a lot of […]