Professional Air Conditioning Repairs in Richmond, KY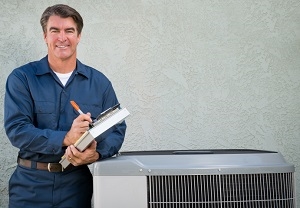 The last thing that you want is to get stuck with the need for air conditioning repairs in Richmond, KY in the summer and not know who to call on to rectify the situation. Savvy local home and business owners know the name to rely on is Madison HVAC/R Inc. We take great pride in the work that we do and take this field of work seriously.
We are committed to making sure that all of our clients are able to keep their homes cool when summer heat is beating down. This is why we even offer our expert services around the clock – 24 hours a day and 7 days a week. We realize that you do not get to choose when your need for air conditioner repairs is going to crop up.
So we make it a point to be there for you, when you need us the most. We have built our solid reputation as a local Richmond air conditioning company on a foundation of service excellence. This includes skilled labor and superior customer care. Don't take chances when it comes to the level of quality that gets invested into keeping your cooling system in fully operational mode.
The Best Air Conditioning Repairs in Richmond From Our Skilled Technicians
There are plenty of things that can go wrong when it comes to your air conditioner. Some of the more common AC problems that tend to pop up include:
The outside fan is what converts the exterior hot air into cooler air pumped into your home. This is an important job to do, so when something goes wrong your AC system will not work properly. If you notice a change in the system's ability to perform, or know the fan is not working, call in a professional for air conditioning repairs in Richmond .
The coil freezing up is another common problem and can often be the result of low refrigerant or even limited air flow due to a dirty filter. Stay on top of keeping your filters changed to avoid this, and many other possible resulting problems.
Shoddy wiring is another issue that can lead to a non-functional system, but is also a fire and safety hazard. Do not let anyone work on your HVAC system that lacks the training, experience and required certification.
Local Quality Service for Your Air Conditioning Repair Needs
Just because you can't choose when your AC repair needs will materialize, you do have a choice about the company you call on to address your air conditioning service needs. Let our experts here at Madison HVAC/R Inc. provide you with the quality workmanship that you deserve. Our job is to ensure that your AC system keeps running and will be there for you, day or night.
Friendly Air Conditioning & Heating Professionals In KY