Common HVAC Problems That You Should Be Aware of in Richmond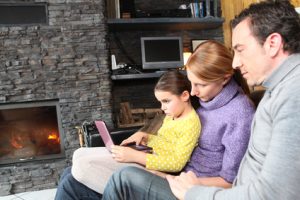 As a homeowner, you want to feel confident that you will know when to call for service work. Especially when it comes to your HVAC system. Knowing the signs of trouble could be the difference between preventing a problem or ending up with the need for emergency repairs, in the middle of the night. While you certainly can't know everything there is to know about your heating and air conditioning in Richmond, KY at least not without getting the specialized training required. You can become familiar with some common issues, so you know what to be on the lookout for. Be a diligent homeowner and you will be able to save yourself a great deal of money and hassle.
Is Your Heating & Air Conditioning System Showing Signs of Distress?
Another important reason to familiarize yourself with common HVAC problems is that some of these are actually avoidable. Here's what to look for when it comes to your air conditioning and heating in Richmond :
Dirty filters are one of the most common reasons an HVAC system ends up having problems. It is also avoidable and something that you can take care of – on your own. A dirty filter acts as a clog in the system, making it impossible for proper airflow to continue. At first, your HVAC will work harder to heat or cool your air, putting additional strain on your system and causing your energy bills to soar. Eventually, your system will not work at all. Change your filters each month and avoid this altogether.
A lack of maintenance and tune-up work is another common but avoidable issue. Each type of HVAC system has its own life expectancy. Part of maximizing the lifespan is taking care of it along the way. A tune-up lets industry experts look for existing minor repair needs, before they develop into major ones. Get your system looked at once or twice a year and address the need for repairs, as soon as they crop up.
If you notice any new noises, you should call on a professional, right away. Too many homeowners assume an HVAC just begins to make more noise as it ages. Yet this is a red flag and not something that you should ignore.
Get the Help You Need from Local Richmond Heating & AC Service Pros
One of the smartest things a new homeowner can do is go ahead and choose a professional Richmond heating contractor or air conditioning company to work with, for a variety of services, such as electrical, plumbing and, of course, HVAC. This way, you will already know the reputable name to call on for your emergency service needs. Locals here know that Madison HVAC/R Inc. is the trustworthy and dependable company to call on for any type of HVAC work.
Friendly Air Conditioning & Heating Professionals In KY