Are You Looking for a Reputable Waco Air Conditioning & Heating Contractor?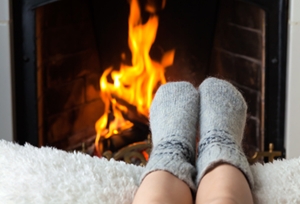 When the time comes that you realize you need a Waco air conditioning or heating contractor – will you even know who to call on? One of the smartest things that you can do is set yourself up for success by selecting one of these professionals before you are in need of emergency services. Too many homeowners wait until they have an emergency and try to find a reputable and qualified expert to work with.
Yet savvy homeowners select the right expert ahead of time and then know who to call on when a crisis occurs. This is why so many people count on Madison HVAC/R Inc. to take care of the service work. We have earned the impeccable reputation that we have as a local heating and air conditioning company serving the Waco, Kentucky area by always delivering what we promise, and then some.
We do not aim to just meet your expectations, our goal is always to exceed them. We take great pride in the work that we do and this has helped us to always be able to deliver the best results. Don't just take our word for it, let us show you in person how we have earned the reputation that we have.
Your Professional Waco Heating Contractor
Smart homeowners and wise consumers like to be certain that they are only getting and paying for the work that they need, unless they want to upgrade. So it can be tricky to discern if you really need replacement or if it would suffice to stick with heating repairs in Waco, KY . Here are some points to ponder:
If you have failed to address the need for regular tune-up work and neglected to take care of repairs in a timely manner, this has likely weakened your system. The end result for a lack of maintenance is usually the need for premature replacement.
The cost of the heating repairs versus the current value of your system should also be a deciding factor. If it will cost 50% or more in repairs than what your system is worth now, it may make more sense to just upgrade to a modern replacement.
Also, if your system is near the age of the life expectancy of your type of heating unit, it is probably a good idea to go ahead and replace your current system.
Regardless of the heating services you need, you can rely on our Waco heating contractors for prompt, professional, and reliable results. From residential furnaces and heat pumps to commercial heating equipment, our team can take care of it all.
Local Experts for Air Conditioning Services in Waco, KY
Madison HVAC/R Inc. is also the name that locals rely on for air conditioning services in Waco as well. We provide the best in results for all the work we do, be it heating, cooling, indoor air quality or commercial refrigeration. We can also provide service excellence for both residential and commercial customers, so give us a call today.
*We have many coupons/specials on the web. In regards to any giving a 10% discount for something, the max discount is not to exceed $500.00. Any offer, discount, coupon, etc...cannot be combined with another. Any discount must be mentioned at time of setting appointment.
Reviews & Testimonials on Madison HVAC/R Inc. in Waco, KY
There are currently no reviews or testimonials for Waco, KY. Check back soon!
Friendly Air Conditioning & Heating Professionals In KY
If you are looking for a professional Waco air conditioning or heating contractor, then please call Madison HVAC/R Inc. at 859-248-1280 or complete our online request form.