Are You Looking for a Reputable Paint Lick Air Conditioning & Heating Contractor?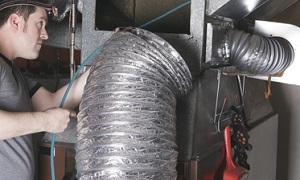 In order to get the finest in performance from your system, you need to select the right Paint Lick air conditioning and heating contractor . Ask around and the name that you will hear, time and time again, is Madison HVAC/R Inc. We are dedicated to our customers and our number one priority is your 100% satisfaction.
It starts the moment you request HVAC services from us. From that point on, we work hard to not just meet your expectations but exceed them. Keeping your HVAC up and running is vital for your comfort, health and safety.
Yet we also offer other important services, such as commercial refrigeration. If you own a business that requires the use of refrigeration, we are the name you need to know. We will take care of everything from installation to repairs and maintenance service and, eventually, replacement.
Local Experts for Air Conditioning Services in Paint Lick, KY
Some people seem to think that your air conditioner is a luxury when, in all reality, it is a necessity at this point. There is no reason to suffer through those hot summer nights without some relief. Air conditioning repair calls are one of our number one requests, and here are some of the most common requests we get:
If you let the refrigerant get too low, your system will not work the way that it should. Plus, this could mean that you have a refrigerant leak, which also needs to be addressed.
The coil freezing up is another very common issue. This generally means that there is a problem with the airflow, which could be caused by something as minor as a dirty filter. Make it a point to change your filters every month and avoid this and other related problems.
The exterior fan is what helps transport warm air from inside the home to the outside. If something is wrong with the fan, that won't happen. This can lead to your system overheating which could even end up damaging the compressor.
No matter what your air conditioning repair needs are in the Paint Lick area of Kentucky, we can offer exceptional AC services to take care of them.
Your Professional Paint Lick Heating Contractor
You can feel confident calling on us for your heating service needs too. At Madison HVAC/R Inc. we want every home and business owner to get the essential workmanship and results that they deserve, to keep their heat running smoothly. Whether you need a heating system replacement or emergency heating repairs in Paint Lick, KY , you can count on us.
This is why it is so important not to call on just any so-called heating service pro. Do your research and make sure they have the credentials to back up their claims.
*We have many coupons/specials on the web. In regards to any giving a 10% discount for something, the max discount is not to exceed $500.00. Any offer, discount, coupon, etc...cannot be combined with another. Any discount must be mentioned at time of setting appointment.
Reviews & Testimonials on Madison HVAC/R Inc. in Paint Lick, KY
There are currently no reviews or testimonials for Paint Lick, KY. Check back soon!
Friendly Air Conditioning & Heating Professionals In KY
If you are looking for a professional Paint Lick air conditioning or heating contractor, then please call Madison HVAC/R Inc. at 859-248-1280 or complete our online request form.