Are You Looking for a Reputable Nicholasville Air Conditioning & Heating Contractor?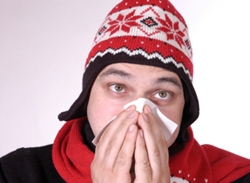 Madison HVAC/R Inc. is honored to be the number one choice for Nicholasville air conditioning and heating contractor services. We have worked hard to earn the reputation that we have as a local HVAC company, but really it has just been about doing what we do best – offering the finest in customer care. By making our clients' needs our number one priority, we have been able to earn the flawless reputation that we have.
We work with both residential and commercial clients, in order to keep HVAC systems up and running. Plus, we are available for emergency service, 24 hours a day and 7 days a week. No one should have to settle for inferior workmanship, when it comes to a service as essential as their heating and cooling system.
Of course we also take care of other essential services, like commercial refrigeration and indoor air quality. The bottom line is that we want to be able to help you with as many services as you may need in this realm of your residential or commercial structure. Get in touch with us right now so that we can provide you with the best work there is.
Local Experts for Indoor Air Quality Services in Nicholasville, KY
We offer a variety of essential indoor air quality services, such as HEPA filters, humidifiers and air filtration systems. What people do not realize is just how important these systems are. You probably have a purification system in place for your water, so why not for the air that you breathe?
Some of the advantages of focusing on improving your indoor air quality include:
This is an ideal step to take for households with any resident who suffers from allergies, asthma or other breathing related health issues. However, anyone can benefit.
Enhancing your air quality is a good way to reduce the likelihood of catching a cold or spreading disease. In addition to having cleaner air, the moisture from the humidifier makes it more of a challenge for bacteria and viruses to travel through the air.
People spend an average of 90% of thei time indoors, yet indoor air is 2-100 times more contaminated than outdoor air. You owe it to yourself and your family to take measures to improve the air that you breathe.
Your Professional Nicholasville Heating & Air Conditioning Company
Madison HVAC/R Inc. is the only name that you need to know for heating, cooling and more. We are dedicated to providing our clients with the best in workmanship and final results. Don't just take our word for it, let us show you in person how we have earned the reputation that we have as a local Nicholasville heating and air conditioning company.
*We have many coupons/specials on the web. In regards to any giving a 10% discount for something, the max discount is not to exceed $500.00. Any offer, discount, coupon, etc...cannot be combined with another. Any discount must be mentioned at time of setting appointment.
Reviews & Testimonials on Madison HVAC/R Inc. in Nicholasville, KY
There are currently no reviews or testimonials for Nicholasville, KY. Check back soon!
Friendly Air Conditioning & Heating Professionals In KY
If you are looking for a professional Nicholasville air conditioning or heating contractor, then please call Madison HVAC/R Inc. at 859-248-1280 or complete our online request form.