Are You Looking for a Reputable Lexington Air Conditioning & Heating Contractor?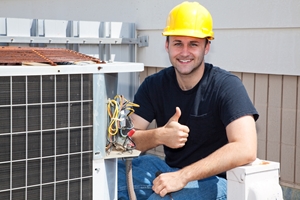 When you find yourself in need of a professional Lexington air conditioning and heating contractor , you may feel overwhelmed about trying to make the right decision. This is the type of expert you will refer to for a variety of essential services such as installation, maintenance and repairs. The right contractor will even be willing to offer feedback and advice so that you can make good decisions.
This is what has lead to our team here at Madison HVAC/R Inc. becoming the local leading service provider for residential and commercial heating and cooling tasks. We take great pride in the work that we do and the exceptional results that we are able to leave behind for our clients. There is no reason to settle for inferior workmanship when all you have to do is give us a call.
Our highly trained and experienced HVAC technicians will arrive at your door, in full uniform, ready to tackle your problem. Each service vehicle is fully stocked so we can execute every job during the first visit, in most instances. Get in touch with us right now and let us provide you with the service and results that you deserve.
Your Professional Lexington Heating Contractor
One of the most essential services that we offer is our heating repairs in Lexington, KY . Your heat is not a luxury, it is a necessity. So let us help you and your loved ones stay warm, healthy and safe this winter. Some common problems we run into with heating are:
It should come as no surprise that neglecting to get ongoing maintenance is one of the most common culprits that leads to major problems for your heating system. Getting a tune-up and maintenance is part of helping prevent major repairs from creeping up, especially unexpected emergency heating repairs.
Another common problem that is relatively easy to prevent is taking care of a dirty filter. Your filters should be changed each month. Otherwise, this blocks the necessary air flow and causes your heat not to work at all.
Learn about the steps that you can takes to care for your heating system so that we do not have to meet during an emergency service call, in the middle of the night in the dead of winter.
Local Experts for Air Conditioning Services in Lexington, KY
We can also provide exceptional air conditioning company services, to both residential and commercial clients. No one should have to be without their AC once the weather turns hot. Let Madison HVAC/R Inc. be the name that you entrust, for this type of service work.
*We have many coupons/specials on the web. In regards to any giving a 10% discount for something, the max discount is not to exceed $500.00. Any offer, discount, coupon, etc...cannot be combined with another. Any discount must be mentioned at time of setting appointment.
Reviews & Testimonials on Madison HVAC/R Inc. in Lexington, KY
There are currently no reviews or testimonials for Lexington, KY. Check back soon!
Friendly Air Conditioning & Heating Professionals In KY
If you are looking for a professional Lexington air conditioning or heating contractor, then please call Madison HVAC/R Inc. at 859-248-1280 or complete our online request form.