Are You Looking for a Reputable Kirksville Air Conditioning & Heating Contractor?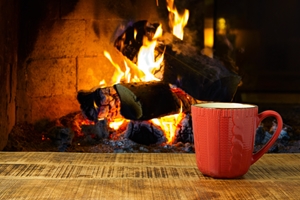 Making the decision to research your options for a Kirksville air conditioning and heating contractor before choosing one is a smart move to make. With so many options available, you want to feel confident that you are making the right choice. However, you will quickly find that all of your research leads back to our crew here at Madison HVAC/R Inc.
We go above and beyond, when it comes to taking care of our customers in Kirksville, Kentucky. You can count on us around the clock because we offer emergency services 24 hours a day and 7 days a week. Our heating and air conditioning service technicians are fully trained and licensed and their work vehicle is fully stocked.
Our goal is to try to take care of your job on the first visit, in as little as time possible. We know that you are ready to go back to having your HVAC services so that you and your family can be comfortable, healthy and safe. So we make it a point to execute your service needs in as little time as possible.
Local Experts for Air Conditioning Services in Kirksville, KY
No one wants to get stuck in the summer without functional air conditioning. However, AC is not just a luxury, it is a necessity.
This is especially true if your household consists of any children, seniors or pets. They are more susceptible to suffering serious health problems when the temperature is too hot, without relief of a operational cooling system.
Your Professional Kirksville Heating Contractor
Madison HVAC/R Inc. is also equally as well regarded for our heating service skills including essential services like:
Heating Repairs – At some point during the life cycle of your current heating system, you are going to end up needing heating repairs in Kirksville, KY . Make certain that they are addressed by an industry expert or you will end up having to call someone else, just to repair your repair work.
Maintenance / Tune-Up – The key to getting maximum longevity and optimal performance from your heating system is preventative upkeep. Maintenance and tune-ups are the best way to avoid surprise emergency repairs or the need for premature replacement.
Mobile Home HVAC – Systems used for heating and cooling mobile homes differ from traditional homes. Unfortunately, not all HVAC contractors bother learning the trade so they use a one-size-fits-all approach to working on heating and cooling, regardless of what kind it is.
The bottom line is that quality should always matter, when it comes to your residential or commercial heating. And we just happen to be in the business of quality workmanship. So if you need a Kirksville air conditioning, heating, and indoor air service expert, please give us a call at 859-248-1280.
*We have many coupons/specials on the web. In regards to any giving a 10% discount for something, the max discount is not to exceed $500.00. Any offer, discount, coupon, etc...cannot be combined with another. Any discount must be mentioned at time of setting appointment.
Reviews & Testimonials on Madison HVAC/R Inc. in Kirksville, KY
There are currently no reviews or testimonials for Kirksville, KY. Check back soon!
Friendly Air Conditioning & Heating Professionals In KY
If you are looking for a professional Kirksville air conditioning or heating contractor, then please call Madison HVAC/R Inc. at 859-248-1280 or complete our online request form.