Are You Looking for a Reputable Irvine Air Conditioning & Heating Contractor?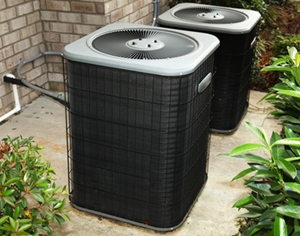 Know when the best time is to pick a reliable Irvine air conditioning and heating contractor ? Well, we can certainly tell you when the wrong time is and that is while right in the middle of an emergency. Yet too many people make this erroneous mistake and end up with shoddy workmanship from an inferior HVAC company.
On the other hand, wise homeowners know to choose a professional to work with for other projects first, to be certain their workmanship lives up to their claims. In order to be happy with the results that you get, the name to call on is Madison HVAC/R Inc. We take great pride in the work that we do and that is evident from our customer satisfaction rating.
Your HVAC system is vital for keeping your family safe, healthy and comfortable – all year long. We can provide you with essential services such as installation and maintenance, including emergency air conditioning and heating repairs in Irvine, KY . We are available to our clients 24 hours a day, 7 days a week.
Your Professional Irvine Heating Contractor
What exactly makes one Irvine heating contractor more qualified for a job than another? Some of the reasons that we have been able to earn the title of local leading heating service provider in the Irvine area would be:
We provide a variety of residential and commercial heating services, so you only have to call one company for your indoor comfort needs.
All of our technicians have the expert training, experience and skills needed to get the job done. They arrive in full uniform with a completely stocked service vehicle.
Our main objective is your total satisfaction. We do not consider a job completed until you are satisfied with the outcome.
We are available for around the clock service. You don't get to choose when you heating problems occur, so you should be able to feel confident that a reputable Irvine heating and air conditioning services professional will be there to help you, no matter what time it is. Don't try to suffer through a freezing winter night with non-functional heat – just give us a call.
Local Experts for Air Conditioning Services in Irvine, KY
The good news is that we can also provide you with the same service excellence for your air conditioner as your heater. In fact, we can even offer you the same quality service for your indoor air quality and commercial refrigeration service needs. The bottom line is that Madison HVAC/R Inc. is the only name that you need to know, when it comes to your HVAC.
*We have many coupons/specials on the web. In regards to any giving a 10% discount for something, the max discount is not to exceed $500.00. Any offer, discount, coupon, etc...cannot be combined with another. Any discount must be mentioned at time of setting appointment.
Reviews & Testimonials on Madison HVAC/R Inc. in Irvine, KY
There are currently no reviews or testimonials for Irvine, KY. Check back soon!
Friendly Air Conditioning & Heating Professionals In KY
If you are looking for a professional Irvine air conditioning or heating contractor, then please call Madison HVAC/R Inc. at 859-248-1280 or complete our online request form.