Are You Looking for a Reputable College Hill Air Conditioning & Heating Contractor?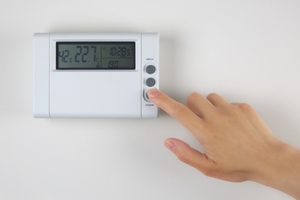 At more than one time during your time as a homeowner, you are going to need to call on a College Hill air conditioning and heating contractor . The success you have with your heating and cooling service will be based strictly on the quality of the company that you call on to complete the job. This is why smart homeowners make the call to Madison HVAC/R Inc.
We take this line of work very seriously and that shows in the results that we are able to deliver for each of our customers, both residential and commercial. Your satisfaction is our number one priority. And it all starts with you contacting us to request the service that you need.
In addition to important HVAC services we also offer indoor air quality services. The air inside your home can be 2-100 times more polluted than the outside air. You owe it to yourself and your loved ones to improve the air quality.
Local Experts for Air Conditioning Services in College Hill, KY
We make it a point to try to address the needs of all of our clients, which is why we offer a variety of essential air conditioning services in the College Hill area, such as:
AC Repairs – A vital part of keeping your system up and running is making sure that you get repairs taken care of, in a prompt and professional manner. Homeowners who make the mistake of letting repair needs linger end up causing even bigger problems. Neglect your cooling system's service needs and you could easily be shortening the lifespan.
Maintenance / Tune-Up – Whether you realize it or not, maintenance and tune-up work is the key to longevity and optimal performance. This should not be considered an optional task; this is what helps experts get in there and look for red flags that need to be addressed.
Commercial Air Conditioning – Don't worry, we also take care of commercial air conditioning services too. We offer the same level of high quality AC service for all of the customers we work with, be it residential or commercial.
Don't take chances when it comes to the level of quality that gets invested into your air conditioner. Give our College Hill air conditioning company a call today for quality service.
Your Professional College Hill Heating Contractor
Madison HVAC/R will address all of your heating service needs as well. It is of the utmost importance that you get expert care, to keep your heat up and running all through the coldest winter days and nights. From furnace replacements to emergency heating repairs in College Hill, KY , our team of professional technicians will ensure your heating system is keeping you warm this winter. Get in touch with us now in order to find out more about the quality work we can provide for you.
*We have many coupons/specials on the web. In regards to any giving a 10% discount for something, the max discount is not to exceed $500.00. Any offer, discount, coupon, etc...cannot be combined with another. Any discount must be mentioned at time of setting appointment.
Reviews & Testimonials on Madison HVAC/R Inc. in College Hill, KY
There are currently no reviews or testimonials for College Hill, KY. Check back soon!
Friendly Air Conditioning & Heating Professionals In KY
If you are looking for a professional College Hill air conditioning or heating contractor, then please call Madison HVAC/R Inc. at 859-248-1280 or complete our online request form.